Accessories For Your Mazda
Did you know that you can customize the look and utility of your Mazda vehicle? With genuine Mazda accessories, you can add style and function to your ride at Luther Mazda of Kansas City in Kansas City, MO! These accessories are built to Mazda's quality standards and are the only accessories backed by the car maker.
Are you looking to order Mazda accessories in Kansas City?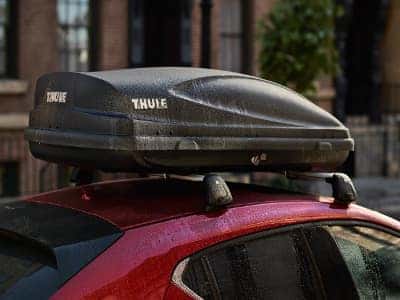 Roof Storage
Storing your belongings can be tricky when traveling around. Cargo and trunk space can be very limited, leaving you with few options to maneuver your things. Thankfully, you can conveniently store your belongings outside the cabin with plenty of room and packing options with roof rails, crossbars, or Thule roof baskets available on models like the Mazda CX-30! If you're looking for something even more secure, the Thule Force M cargo box offers 13 cubic feet of roof storage and keeps your items safe and dry. These tools help minimize space utilized inside and let you travel at max capacity. Thule kayak carriers, roof bike racks, and board shuttles allow you to store and travel with your kayak, bike, or surfboard, depending on where you plan to adventure next!
Wheels
If you're looking for customization, Mazda offers additional wheel options for those looking to put a new spin on their ride. Matte black wheels are available for a cooler, more custom look, and each is created with high-tech alloy casting processes. Another custom option is the 18-inch Forged BBS. These have a unique gloss black appearance and a sleek design that allows you to stand out from the rest!
Wind Deflectors
Enjoy the sensation of the open air without all the noise with durable wind deflectors available for moonroofs and side windows! These help keep the weather outside the cabin without the discomfort of the outdoor elements and let you truly enjoy the fresh air! The moonroof wind deflector is also UV and scratch-resistant and features a smoked acrylic appearance.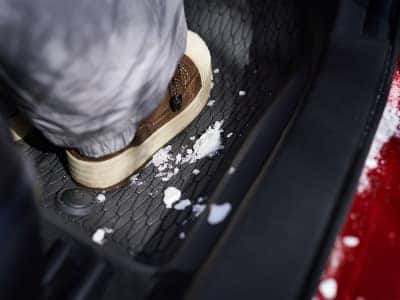 All-Weather Floor Mats
No matter what life throws at you, keep your car floor protected from the elements with All-Weather Floor Mats! Whatever your feet bring with you, these custom-fitted, low-wall mats have you covered! Whether you need defense against crumbs, snow, sand, or dirt, you can count on these durable shields to guard your vehicle's floor.
Illuminated Doorsill Trim Plates
Want to add more flare to your ride? Illuminated door sill trim plates might be the perfect accessory for you! These plates dress up your Mazda and illuminate the floor of your car as you enter and exit the front row!
Cargo Helpers
Hide your valuables from view and store them efficiently with a cargo net, tray, or carrier! These provide excellent storage assistance if you plan to travel or need to pick up groceries. A carpet cargo mat is also available to help keep your storage floor protected from spills and dirt.
Sport Pedal Set
Form meets function with the Mazda sport pedal set! Bringing a refined look and adding an engineered performance, this set allows you to be more connected to your car. Available only for automatic transmissions.
Wireless Charging Pad
Leave the charging cable at home with the wireless charging pad! Charge your smartphone (as long as it allows for wireless charging) by simply placing it on the surface of the pad. When the light turns green, it's ready to go!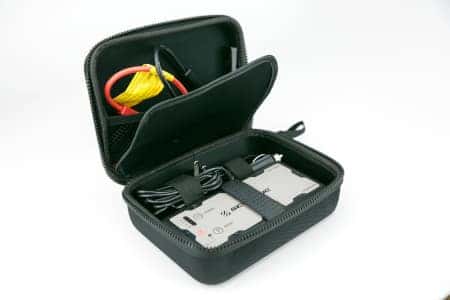 Portable Car Jumper
Be prepared for whatever life throws your way with the Scosche Portable car jumper! This compact, lightweight, portable device answers any vehicle emergency. Its advanced technology and power will jump-start a car, truck, boat, motorcycle or ATV/UTV with its 15,000 mAh 700A peak portable battery.
Whether you want to add more personality to your vehicle, need more storage for your road trips, or want to add modern tech to your car, Mazda has you covered! They have a great line of certified accessories to fit your needs!

Are you looking to purchase Mazda accessories in Kansas City? Click here!