Mazda Commander Switch Tips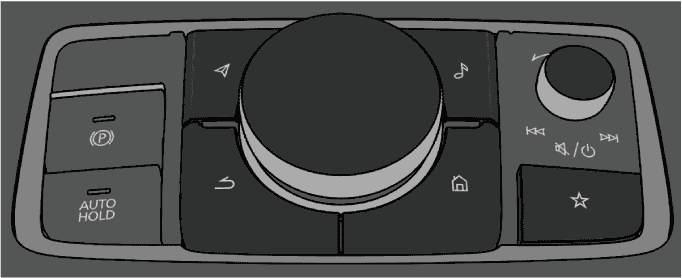 Modern smart devices are fusing with our everyday gadgets and appliances. Vehicle infotainment systems are helpful forms of this technology and act as extensions of our smartphones. These instruments give us seamless control of our music and maps while keeping us aware of what is happening inside and outside our vehicles. Most dashboard smart devices are touch-operated; however, Mazda drivers control Mazda's infotainment system with a Commander Switch. If you need clarification on how to operate this design, we at Luther Mazda of Kansas City in Kansas City, Missouri, are here to help walk you through how to navigate the Mazda Connect Infotainment System with the Commander Switch.
Searching for a Mazda vehicle in Kansas City, MO? Click here!
The Mazda Commander Switch is in the center console below your vehicle's gearshift. Its simple layout lets you easily navigate through the user interface without having to lean forward to touch the screen. Simply turn the large "Commander" knob to scroll to the item you're looking for and push down to select the desired option.
If you want to play music, radio, podcasts, or audiobooks, press the "Entertainment" button with a musical note symbol labeling it. Once you have selected your option, you can adjust the audio volume with the smaller volume knob to the right of the center knob. If you need to pause your music or mute yourself during a call, press down on the "Volume" knob. If you want to skip or return to a song, you can slide the volume knob left or right. Directly below the volume knob lies the "Favorites" button with a star labeling its function. This tool allows you to register contacts, radio stations, destinations, and menu items for quick shortcuts.
The "Home" button is at the bottom right of the central knob and takes you back to the main menu of Android Auto or Apple CarPlay, while the "Back" button lets you return to the previous screen and is at the bottom left. The "Map" button at the top left of the commander layout displays the navigation screen so you can pull up your maps and directions quickly.
Mazda's Commander Switch control layout differs from other vehicles' infotainment systems. However, the Commander Switch offers easy-to-use controls for easy accessibility to your maps, music, and more.
Stop by Luther Mazda of Kansas City today if you're shopping for your next car!